TechLauderdale is a vibrant membership association uniting and amplifying the Greater Fort Lauderdale Technology ecosystem through networking, events, education, advocacy, and community support.
Today, TechLauderdale, as part of the South Florida Technology Alliance, is at the center of the burgeoning tech and tech-related community in South Florida. TechLauderdale represents, evangelizes, and celebrates the wide reach technology has on our personal and business lives.
Mission
TechLauderdale promotes the growth, connectivity, and awareness of the thriving technology ecosystem in Greater Fort Lauderdale and throughout South Florida.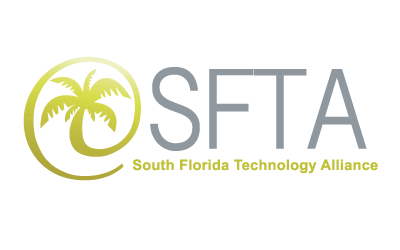 History
In 1995 leaders in the burgeoning telecommunications industry came together to form the South Florida Technology Alliance.  As the technology industry continued to grow, expand and diversify, The South Florida Technology Alliance was born.  Merging with the South Florida Telecommunications Forum it became the only organization in the region devoted solely to fostering the growth of IT hardware, software and services companies headquartered in the region.  The non-profit SFTA was formed to maximize the success of those who own, operate and support technology companies from Jupiter to Homestead by offering educational, networking and business development opportunities.
In 2019, SFTA created TechLauderdale to focus its efforts in the Greater Fort Lauderdale region working closely with other organizations in the region including the Greater Fort Lauderdale Alliance, Broward Workshop, Broward College, NSU, Career Source Broward among others.  The South Florida Technology Alliance and TechLauderdale continue to work to unite the region so South Florida is recognized as a leader in technology and innovation.