South Florida's most exciting tech event & expo is going virtual.  Enjoy 2 days of speakers, exhibitors and networking in a unique 3D environment.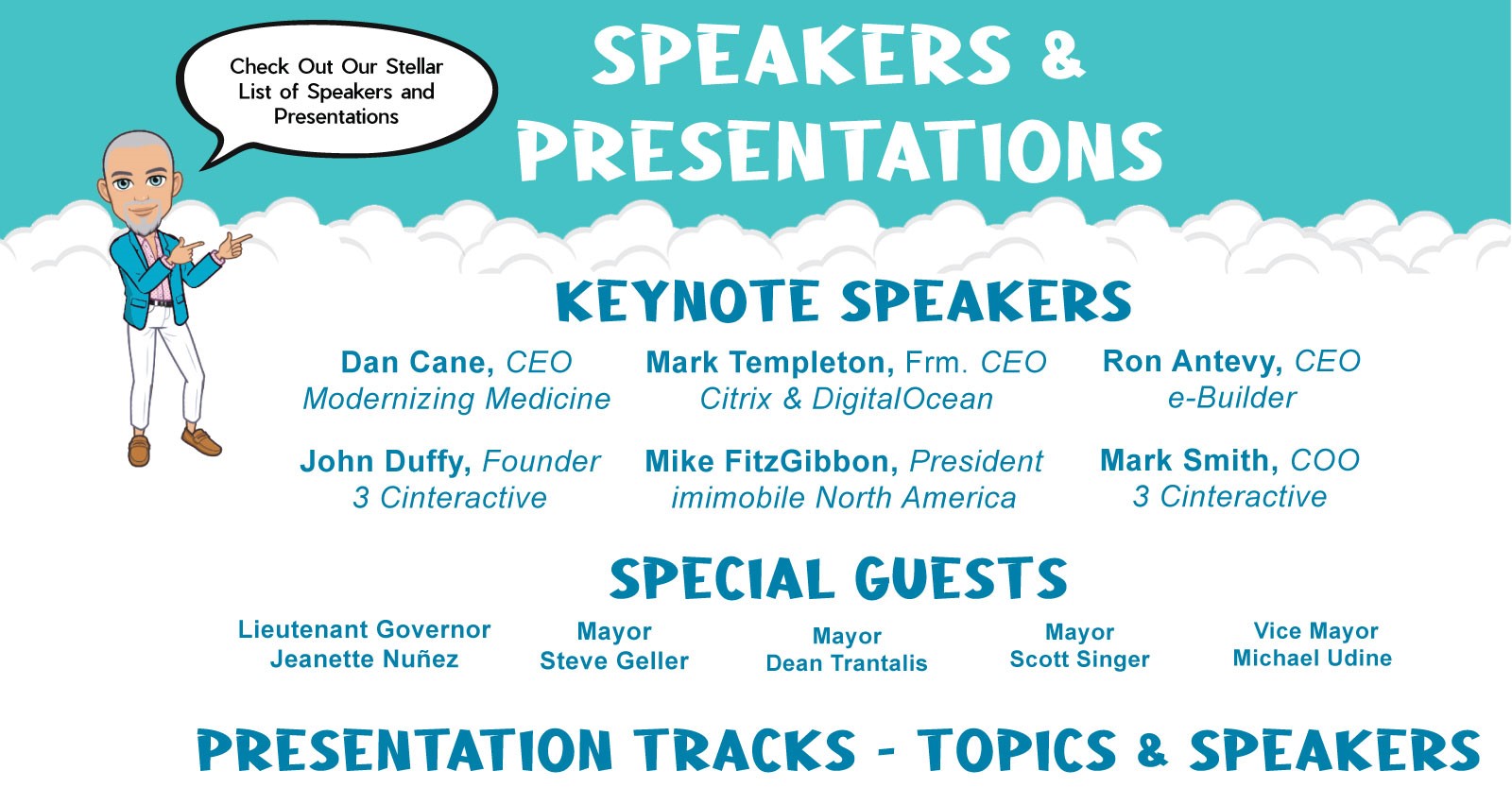 Please click on + to view speakers & topics in each track
5 Tips to Become CXO,  Marcos Christodonte, Global CISO, Gartner
Reimagining the Future Workforce,  Nicole Darden Ford, VP and CISO, Carrier
Inclusion & Diversity at American Express Sheree Britt, Dir. Product Delivery & Integration, Cindy Plymale, Director, Program Management Office, Gabriel Jimenez, Director, Engineering,  Karina Alvarez, Engineering Vice President, Brian Callaghan, Engineering Vice President
Corporate Culture Starts at the Top, Andrew Koenig, President, City Furniture.
Women in Leadership: The Ripple Effect, Leticia Latino CEO, Neptune USA Dr. Ruth Gotian CLO Weill Cornell Jane Veron CEO, Acceleration Project Hon. Claudia Cubillos Form. Mayor El Portal
Leadership Strategies,  Tony Casciotta CIO, Broward College 
Transforming Culture by Coaching Others, Michael Kublin President, PeopleTek
Culture Eats Innovation & Strategy for Lunch Priyanka Saxena, Leadership Coach and Consultant 
Women in Tech - Bridging the Gender Gap, Charlene Talbot Executive Director, New Horizons
How to Attract Talent, Ross Tucker Vice President, Sloan Staffing
Your IT Department Must be a Superhero, Howard Shore, President, Activate Group
Hiring Trends in South FL Tech Scene, Michael Beaton Director, Technology & InfoSec Search, StevenDouglas
Building In Your Own Resiliency,  Elizabeth Decker, VP Information Technology, Digital Colony
5 R's for Resilience,  Tushar Gadhia, Principal Consultant, Gadhia Consulting
ITPalooza 3D Sponsors & Exhibitors