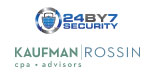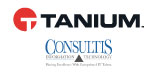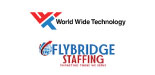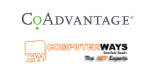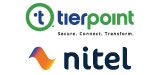 TechLauderdale hosts the region's best outdoor networking event for tech professionals.  This golf event combines a fun and competitive golf event with a post-event reception enjoyed by both golfers and non-golfers.  Invite your favorite CIO, CTO, or another tech professional for a fun and exciting foursome.
ITPalooza is one of South Florida's premier tech events focused on great content, connection, and supporting the growth of the local tech eco-system!
ITPalooza is an annual gathering of South Florida's technology professionals, CIOs and CTOs, user groups, educators and companies. This year's event is going virtual.  More details coming soon.
It's What We Do In Tech
There are many tech-enabled companies which credit technology as critical to their success.  Ex, we see these successful companies representing diverse industries outside of technology.  These technology departments are vast making up most of the technology employment in South Florida.
We are launching our newest event, "It's What We Do in Tech" to provide the tech-enabled companies of the region a platform to showcase their technology departments.  For many, these teams include a diverse range of positions from networking and security to digital transformation.
This recorded webinar will provide the audience the opportunity to better understand what goes on behind the scenes at some of the most successful companies throughout Broward County and South Florida.   It is our hope that by showcasing the technology departments of our partners, we can better assist the recruiting efforts of the region.
Tech Webinar
TechLauderdale has been successfully providing free tech-centric webinars to the community.  From "Working from Home Best Practices" to "Turning To Tech For Health and Fitness", TechLauderdale has become a leading provider of technology webinars in South Florida.  TechLauderdale was one of the first to transition their in-person events to a successful virtual webinar.